Book Fair Starts On Tuesday!!!!!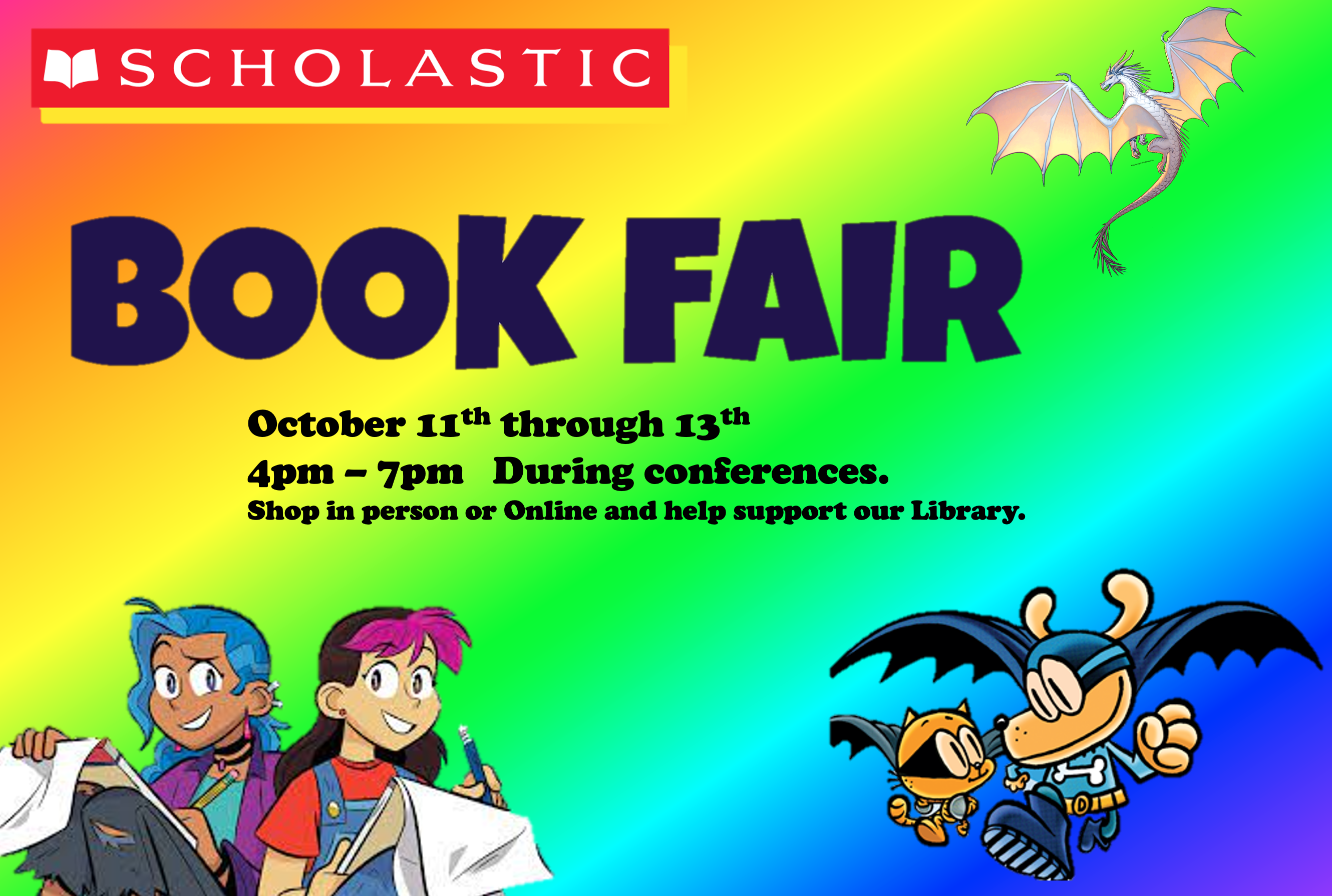 We are having a Book Fair!!! We will be holding our 2022 Book Fair during conferences October 11th -13th. This is a fantastic event that helps you put books in your young readers hands, and helps our library purchase more books and STEAM supplies. Every purchase you make helps support our library and library programs.
You can shop in person on Tuesday, Wednesday, or Thursday evenings during conferences, or online from Friday, October 7th until Thursday, October 20th.
Give your child a safe, cashless way to shop the Book Fair. This digital payment option can be used at the in-school Book Fair or online at the Virtual Book Fair, where you'll discover an expanded selection of over 5,000 products. Plus, every purchase benefits our school! Learn more about eWallet here.
We hope to see you there.